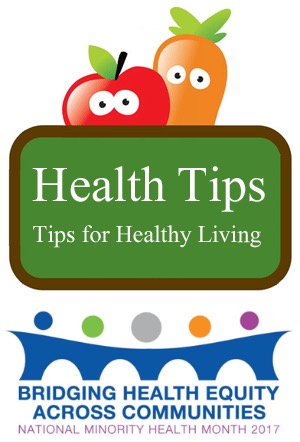 April is National Minority Health Month—a time to raise awareness on issues impacting health disparities and health equity in America. The theme for 2017, Bridging Health Equity Across Communities, emphasizes the collaborative, community-level work being done across the nation to help achieve health equity.

The conditions in the places where people are born, grow, live, work, play, learn, and age have significant impact on the health outcomes of individuals, families, and their communities. Throughout the month, the Health Education Ministry will highlight efforts in our community that address the indirect conditions that affect health, also known as social determinants of health.

By addressing the social determinants of health, we can strengthen the foundation of better health. Health disparities—the differences in health and well-being—have a significant impact on our nation and among racial and ethnic populations in particular. Minorities, particularly African Americans, are less likely to get the preventive care needed to stay healthy, less likely to receive quality care, and more likely to face poorer health outcomes.

The deaths that result from these health disparities cost the United States $1.24 trillion. Healthier communities mean lower health care costs, which translate into a stronger economy and a more productive, competitive America.

The work of Allen Temple Baptist Church and its various ministries create bridges that help make high quality education, safe neighborhoods, quality housing, reliable transportation, clean surroundings, nutritious food, and stable employment more accessible. It is vital work that touches the lives of our neighbors and the broader Oakland community. Here's to your health!