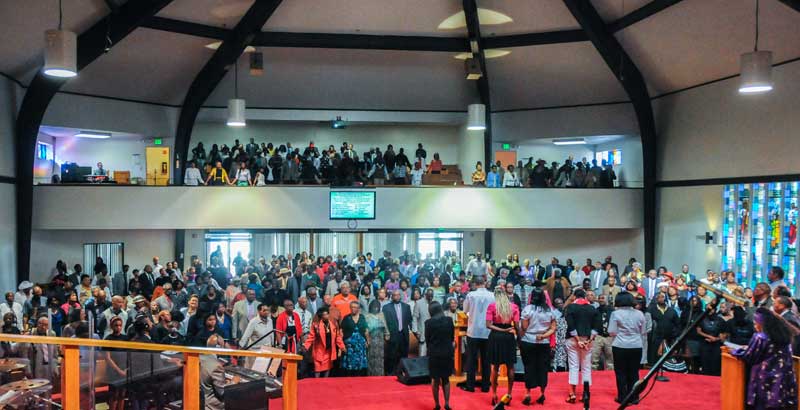 It is a pleasure to welcome you to Allen Temple! Allen Temple is committed to sharing the love of God and the message of Good News throughout the world. We welcome people of all ages and cultural backgrounds as we joyfully celebrate worship and fellowship, and carry out ministries of evangelism, discipleship, education, community outreach, and global missions. Allen Temple's holistic ministries address the needs of the whole person as well as the whole community.
Allen Temple has maintained a trained and dedicated ministry throughout her history. You will find that we are open to all who accept Christ as Savior and Lord. We invite you to enjoy our relevant, celebrative and creative worship, some of the best in music, preaching and teaching, and a concern for all people and their needs.
Please take time to peruse our website, which will give you insight into Allen Temple's ministries and services to our community. We are here to serve you. We invite you to prayerfully consider uniting with us.
If you have any questions or are desirous of seeking membership, please do not hesitate to contact the Pastors' Office at (510) 544-8923 or email us at info@allen-temple.org.
Agape,
J. Alfred Smith, Jr., Senior Pastor
Jacqueline A. Thompson, Assistant Pastor